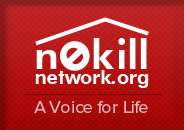 North Bay Canine Rescue & Placement (Petaluma)
Woof! Meow! One thing before you go…
Do you need to find a loving home for your pet?
Shelters are often inundated with pet surrenders, and do not want to provide a simple outlet that takes away the obligation of responsible pet ownership. Therefore, they would prefer that people try hard to find a solution before resorting to surrendering their pet to a shelter. If you must find a new home for a pet, please try posting to our adoption portal before placing the burden on the shelter. Direct adoptions work well and allow everyone to share in the accountability of their community!

North Bay Canine Rescue & Placement (Petaluma)
Visit
North Bay Canine Rescue & Placement (Petaluma) >>
http://www.northbay-canine.org/ (report broken link)
We are a group of dedicated volunteers committed to the rescue of dogs from crisis situations. Some of these situations include euthanasia by animal shelters, neglect and other forms of abuse, potential use in research laboratory testing, or use as bait for the training of fighting dogs.

Our rescued animals are immediately placed in foster homes, not kennels. Foster homes are the most crucial yet challenging ingredient to our rescue efforts. Without available foster homes, many dogs are unable to be rescued. However with foster homes, each dog is provided a nurturing home environment that includes food, shelter, exercise, and, most importantly, love. These animals come to understand that the safest place in the world is in the arms of their caretakers. Once the dog is ready, she or he is adopted into a thoroughly screened, caring, and permanent home.

You may ask, "What is so unique about NBCR&P, and why would one choose to adopt from, volunteer with, or contribute to NBCR&P?" The bottom line with most rescue groups is the welfare of our canine companions, so in that respect we are no different than anyone else. However, unlike many other organizations, we do take special care with very sick or injured animals. We have, on occasion, taken dogs from shelters that have broken bones, epilepsy, internal malformations, drastic skin problems, pneumonia, and other ailments--some life threatening. We spare no expense with vet care in doing what is required to help these animals as long as we are reasonably sure that the dog, once brought back to health, can lead a quality, pain-free life. We choose to rescue without discrimination as to health and we stand behind (and go into hoc for) that decision.
Do you need to find a loving home for your pet?
No-kill shelters do wonderful work, but as a result, are often inundated with pet surrenders. In the unfortunate scenario that you have to find a new home for your pet, please read through the rehoming solution and articles on this page before contacting the shelter.