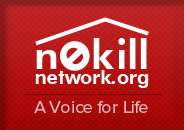 SNIP CA - Spay Neuter Imperative Project (Vallejo)
Woof! Meow! One thing before you go…
Do you need to find a loving home for your pet?
Shelters are often inundated with pet surrenders, and do not want to provide a simple outlet that takes away the obligation of responsible pet ownership. Therefore, they would prefer that people try hard to find a solution before resorting to surrendering their pet to a shelter. If you must find a new home for a pet, please try posting to our adoption portal before placing the burden on the shelter. Direct adoptions work well and allow everyone to share in the accountability of their community!

SNIP CA - Spay Neuter Imperative Project (Vallejo)
Visit
SNIP CA - Spay Neuter Imperative Project (Vallejo) >>
https://www.alignable.com/vallejo-ca/spay-neuter-imperative-project-california-aka-snip-ca (report broken link)
(Vallejo, CA) Spay Neuter group is working on changing the status of Vallejo CA, which was listed on Forbes 2013 sixth Most Miserable City in the United States. As you know, animals are usually at the bottom of the list being abandoned and left sick and alone.

Spay Neuter Imperative Project, California is pleased to announce The Spay Neuter Project Charity Auction with eBay Giving Works. The online auction will begin October 19 at 4 p.m. and end October 26 at 4 p.m. pacific time, on the secure auction site www.ebay.com/SNIPCA. Our Goal to raise money to help the pet overpopulation, abandoned, abused and sick animals in Vallejo, CA. Funds will be used to fund a low & no cost spay/neuter and veterinary care programs
Over 2,000 companion animals are euthanized from Vallejo each year. Less fortunate are abandoned on the streets, destroyed by their own families and tossed in the trash...alive. Some of the actions are too horrendous to say.

The mission of Spay Neuter imperative Project, California, Inc. (SNiP) is to provide the non-lethal solution to the homeless, abandoned, and feral animal populations so that euthanasia is no longer an acceptable means of population control. The mission will be accomplished through a high efficiency; low and no cost spay, neuter and veterinary services and clinic in Vallejo. In addition, SNiP will educate and advocate to Break the Cycle of Abuse of animals and people in under-served areas of Solano County.
Another Story
http://www.marinatimes.com/2014/09/c-lynn-carvalho-founder-and-executive-director/
YAPPING

Do you need to find a loving home for your pet?
No-kill shelters do wonderful work, but as a result, are often inundated with pet surrenders. In the unfortunate scenario that you have to find a new home for your pet, please read through the rehoming solution and articles on this page before contacting the shelter.