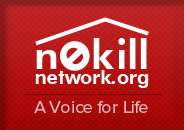 Silicon Valley Animal Control Authority (SVACA)
Woof! Meow! One thing before you go…
Do you need to find a loving home for your pet?
Shelters are often inundated with pet surrenders, and do not want to provide a simple outlet that takes away the obligation of responsible pet ownership. Therefore, they would prefer that people try hard to find a solution before resorting to surrendering their pet to a shelter. If you must find a new home for a pet, please try posting to our adoption portal before placing the burden on the shelter. Direct adoptions work well and allow everyone to share in the accountability of their community!

Silicon Valley Animal Control Authority (SVACA)
Visit
Silicon Valley Animal Control Authority (SVACA) >>
https://www.svaca.com/ (report broken link)
The Silicon Valley Animal Control Authority (SVACA) was formed as a Joint Powers Agency and provides around the clock animal care and control services for the residents of Campbell, Monte Sereno, Mountain View and Santa Clara. SVACAs Joint Powers Agreement describes SVACAs purpose and structure.

SVACAs services and programs include the care of sick, injured, lost and abandoned companion animals, animal cruelty investigations, enforcement of animal laws, education and outreach programs, volunteer and foster programs, and much more.

We place all of our healthy and treatable animals as well as many of our unhealthy and untreatable animals from our cageless Animal Care Center located in Santa Clara which resulted in an overall live release rate of 97% in 2019.

Field operations began on July 1, 2001 and our state-of-the-art and cageless animal care center opened on November 14, 2006. The facility is also open to residents from throughout Santa Clara Valley and beyond who want to adopt animals, look for lost animals, or want to participate in educational programs. Our 17,000-square-foot facility can accommodate more than 150 cats, 50 dogs and assorted other animals at any one time and features several unique animal areas.

* Kitty Kondos that allow cats to climb and get accustomed to roaming loose in rooms as they would in a house.
* Doggie Dens provide a homelike setting rather than confining the canines to cages or kennels.
* Indoor and outdoor dog play areas for exercise, behavior assessments, and getting acquainted with other dogs and potential owners.
* Low cost spay and neuter clinic to provide an affordable surgical option for the community.


* In 2020, we achieved a 98% overall live release rate and saved all healthy and treatable animals. 99% of dogs, 97% of cats, and 96% of other animals were saved. These figures meet how "no kill" shelters are often measured; all healthy and treatable animals or at least 90% saved.


Address:
3370 Thomas Road
Santa Clara, CA 95054

Call Us: 408-764-0344
Do you need to find a loving home for your pet?
No-kill shelters do wonderful work, but as a result, are often inundated with pet surrenders. In the unfortunate scenario that you have to find a new home for your pet, please read through the rehoming solution and articles on this page before contacting the shelter.