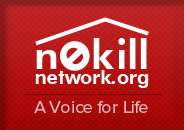 Los Angeles Animal Services - West Los Angeles Center
Woof! Meow! One thing before you go…
Do you need to find a loving home for your pet?
Shelters are often inundated with pet surrenders, and do not want to provide a simple outlet that takes away the obligation of responsible pet ownership. Therefore, they would prefer that people try hard to find a solution before resorting to surrendering their pet to a shelter. If you must find a new home for a pet, please try posting to our adoption portal before placing the burden on the shelter. Direct adoptions work well and allow everyone to share in the accountability of their community!

Los Angeles Animal Services - West Los Angeles Center
Visit
Los Angeles Animal Services - West Los Angeles Center >>
https://www.laanimalservices.com/shelters/west-los-angeles/ (report broken link)
The City of Los Angeles Animal Services Department (LAAS) was established 153 years ago. LAASs major areas of responsibility are saving the lives of animals that end up at one of our six City shelters, Public Safety and Enforcement of Municipal Code (Article 3:53.00).

LAAS operates six animal shelters and has field staff serving the community. The shelters are award winning facilities that have been built within the past 10-15 years. LAAS is one of the largest municipal shelter systems in the U.S., serving approximately 60,000 animals annually and responding to 20,000 emergency calls each year involving animals or people in danger.

Each shelter has at least one veterinarian as well as Registered Vet Techs to assist. Our veterinary team has training and experience in orthopedic surgery, wildlife, high volume spay/neuter and more.

Our field staff includes a world class Specialized Mobile Animal Rescue Team (SMART)– one of only two in the country, our Animal Control Officers are recognized experts in handling animal cruelty cases, they handle permits and all code enforcement including licensing, spay/neuter, leash laws and more whether they are helping dogs, cats, hawks, alligators, horses, turtles, etc. or the people who love them or fear them.

LAAS is often the leader on progressive animal issues. Los Angeles was the first major city to pass the ban of the use of the elephant bull hook inspiring other cities fall into step, Ringling Brothers began making plans to retire the elephants from circus acts. The earliest declawing legislation began here and is now being considered by New York and beyond. The anti-puppy mill ordinance to prevent the importation of mill bred puppies and kittens began in Los Angeles and cities across the United States are starting to join that movement.


Address:
11361 West Pico Blvd.
Los Angeles, CA 90064

Call Us: 888-4LAPET1 (888-452-7381)
Do you need to find a loving home for your pet?
No-kill shelters do wonderful work, but as a result, are often inundated with pet surrenders. In the unfortunate scenario that you have to find a new home for your pet, please read through the rehoming solution and articles on this page before contacting the shelter.