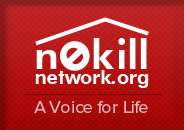 Tony La Russa's Animal Rescue Foundation (Walnut Creek)
Woof! Meow! One thing before you go…
Do you need to find a loving home for your pet?
Shelters are often inundated with pet surrenders, and do not want to provide a simple outlet that takes away the obligation of responsible pet ownership. Therefore, they would prefer that people try hard to find a solution before resorting to surrendering their pet to a shelter. If you must find a new home for a pet, please try posting to our adoption portal before placing the burden on the shelter. Direct adoptions work well and allow everyone to share in the accountability of their community!

Tony La Russa's Animal Rescue Foundation (Walnut Creek)
Visit
Tony La Russa's Animal Rescue Foundation (Walnut Creek) >>
http://www.tlr-arf.org (report broken link)
The catalyst for ARF came in May of 1990 during a baseball game between the Oakland Athletics and the New York Yankees when a stray cat wandered onto the playing field. Terrified by the roar of the crowd, the frightened feline dashed about, eluding umpires and players. Tony, then the Manager of the Oakland A's, coaxed the cat into the dugout, secured its safety for the remainder of the game, then took responsibility for placing it with a local shelter. To his dismay, Tony discovered there was not a single No-Kill facility in the East Bay region of the San Francisco Bay Area. When Tony learned the cat would be euthanized, he and his wife, Elaine, named her "Evie" and found a home for her. His experience with this cat was the genesis for the founding of ARF, a No-Kill organization dedicated to bringing people and animals together to enrich each others lives.

As life-long animal advocates with a deep concern for the thousands of animals abandoned to shelters each year, Tony and Elaine were inspired to create ARF in 1991. Their goal was to find caring homes for these animals and educate the public about the importance of controlling pet over-population through spay and neuter programs. Since then, ARF's mission has been expanded to include many outreach programs. It is only through a comprehensive approach that includes public education, early spay/neuter, and community involvement that ARF will achieve Tony and Elaine's ultimate vision of no more homeless, unwanted pets.
Do you need to find a loving home for your pet?
No-kill shelters do wonderful work, but as a result, are often inundated with pet surrenders. In the unfortunate scenario that you have to find a new home for your pet, please read through the rehoming solution and articles on this page before contacting the shelter.