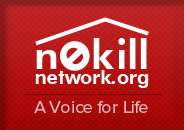 HBAWG - Homeward Bound Animal Welfare Group (Mishawaka)
Visit
HBAWG - Homeward Bound Animal Welfare Group (Mishawaka) >>
http://www.homewardboundawg.com/ (report broken link)
We are a volunteer operated non profit dog rescue located in Northern Indiana. We are a NO KILL rescue with a mission to spay or neuter every dog that comes through our rescue. Our mission is a direct response to counteract the overpopulation of unwanted dogs.
E-mail:
[email protected]
Do you need to find a loving home for your pet?
No-kill shelters do wonderful work, but as a result, are often inundated with pet surrenders. In the unfortunate scenario that you have to find a new home for your pet, please read through the rehoming solution and articles on this page before contacting the shelter.