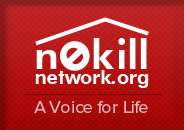 The Humane Society of Levy County, Inc. (Bronson)
Visit
The Humane Society of Levy County, Inc. (Bronson) >>
http://www.humanesocietyoflevycounty.com/ (report broken link)
Our Mission

The purpose of the "Society" is to provide foster care, adoptions and/or the placement of animals that the "Society" rescues from any animal facility within Levy County. Funds will be used to facilitate the needs of rescued animals. The "Society" also will provide education on the topics of animal care spay/ neuter, animal cruelty and general animal welfare. The mission of the "Society" is to encourage humane care and treatment to all animals.

Do you need to find a loving home for your pet?
No-kill shelters do wonderful work, but as a result, are often inundated with pet surrenders. In the unfortunate scenario that you have to find a new home for your pet, please read through the rehoming solution and articles on this page before contacting the shelter.