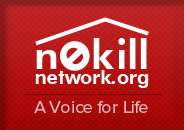 Grateful Paws Dog & Cat Rescue, Inc. (Coral Springs)
Visit
Grateful Paws Dog & Cat Rescue, Inc. (Coral Springs) >>
http://www.gratefulpaws.org (report broken link)
We are a small, but mighty, Not-For-Profit - 501c3 - No-Kill dog and cat rescue organization in South Florida, comprised solely of volunteers who love animals. We rescue stray, neglected, abandoned, and surrendered dogs and cats and work very hard to place them in new loving homes.
This group is comprised ENTIRELY of volunteers who work full-time doing something that pays the mortgage. We do the rescue stuff (which is our true passion) after work and on the weekends. So if your phone calls or emails are not answered by a live person right away --- it's probably because we are at work and will call you when we can.
Address:
1881 SW 21 St
Fort Lauderdale, FL 33315
Contact name: Jan Milbyer
Call Us: 954-462-8840
Email Us:
[email protected]
Do you need to find a loving home for your pet?
No-kill shelters do wonderful work, but as a result, are often inundated with pet surrenders. In the unfortunate scenario that you have to find a new home for your pet, please read through the rehoming solution and articles on this page before contacting the shelter.