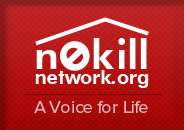 Humane Society of Concord & Greater Cabarrus County
Visit
Humane Society of Concord & Greater Cabarrus County >>
http://www.cabarrushumanesociety.org/ (report broken link)
To create, among the people of Cabarrus, North Carolina county, an awareness of animals in need of help and a method to control the animal population by spaying or neutering pets.
Investigate cases of neglect and cruelty and take appropriate action against those responsible'
Unite lost pets with their owners and find new homes for homeless animals.
Educate the public regarding proper care and treatment of animals urging kindness, responsibility and better control of over-population of cats and dogs.
Promote pet therapy in nursing facilities.
Maintain an informational hotline.
The mission of the Humane Society of Concord & Greater Cabarrus County, N. C. is to end animal suffering and cruelty, reduce overpopulation and educate the public regarding responsible animal ownership. This mission is accomplished by utilizing trained volunteers to investigate cruelty, supporting efforts to establish a low cost spay/neuter clinic for low income families and a sanctuary for homeless animals.
2010 Wilshire Court SW
Concord, NC 28025
(704) 784-7387
[email protected]
Do you need to find a loving home for your pet?
No-kill shelters do wonderful work, but as a result, are often inundated with pet surrenders. In the unfortunate scenario that you have to find a new home for your pet, please read through the rehoming solution and articles on this page before contacting the shelter.