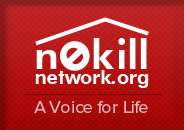 R.A.C.E. - Rescue Animals Community Effort Inc. (Shallotte)
Visit
R.A.C.E. - Rescue Animals Community Effort Inc. (Shallotte) >>
http://www.raceshelter.org/ (report broken link)
Rescue Animals Community Effort Inc. in the spring of 2010
It was conceived for the purpose of contracting the services of the county animal shelter and to help companion animals live a quality life in Brunswick county North Carolina.
What started as an effort to contract the county shelter developed into an organization that implements programs to educate children and adults on proper care and responsibility for companion animals as well as teaching awareness to the community on animal issues that impact society as a whole. With a volunteer and foster network that is fueled by community interest RACE plans to aid in reducing the euthanasia in the community.
Mailing address:
PO Box 3370
Shallotte N.C. 28459
Phone: (910)579-0407
Email Us:
[email protected]
Do you need to find a loving home for your pet?
No-kill shelters do wonderful work, but as a result, are often inundated with pet surrenders. In the unfortunate scenario that you have to find a new home for your pet, please read through the rehoming solution and articles on this page before contacting the shelter.