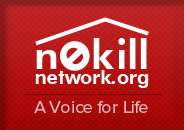 CVAAG - Carolina Veterinary Assistance & Adoption Group (Reidsville)
Visit
CVAAG - Carolina Veterinary Assistance & Adoption Group (Reidsville) >>
http://cvaag.org/ (report broken link)
We at Carolina Veterinary Assistance and Adoption Group will assist homeless, abandoned, abused, and injured strayed domestic animals, providing shelter, medical assistance and loving homes.
We will conduct aggressive adoption policies, placing these creatures into homes, which will benefit both human and animal, through reciprocal love.
We will also provide financial assistance to, low-income and senior pet owners in medical emergencies, plus help pay for emergency treatments of injured stray animals with no owners, which can rehabilitate physically and will adjust to a loving home emotionally and mentally.
We will work to support local animal shelters and help reduce the euthanasia rates of our communities with our aggressive adoption policy.
We will work with other non profits in conducting spay and neuter drives, adoption fairs and foster programs.
Our Garden of Life Animal Sanctuary will help provide any assistance we can, in national or local disasters with all our available resources.
We are located at
394 Cook Florist Rd.
Reidsville, NC 27320
336-394-4106
[email protected]
Please contact Herb Moniz with any questions.
Do you need to find a loving home for your pet?
No-kill shelters do wonderful work, but as a result, are often inundated with pet surrenders. In the unfortunate scenario that you have to find a new home for your pet, please read through the rehoming solution and articles on this page before contacting the shelter.