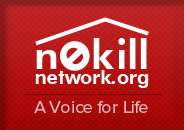 Red Dog Farm Animal Rescue Network (Greensboro)
Visit
Red Dog Farm Animal Rescue Network (Greensboro) >>
http://www.reddogfarm.com/ (report broken link)
Red Dog Farm Animal Rescue Network is a 501(c)(3) public charity dedicated to the rehabilitation, fostering and adoption of animals of all sizes. The homeless animals in our rescue network are now spread out all over Guilford County in the care of volunteer foster families. Garland and Gary now have the assistance of an amazing group of volunteers and directors of the various branches of the rescue. Now that the rescue effort is headquartered out of our new office at Bur-Mil Park, we have a full-time Executive Director named Lauren Riehle and a public location. We welcome visitors to the office during our afternoon office hours (Monday and Wednesday from 2:30 to 5:30 and Monday evenings from 6:00 to 8:00 p.m.). The office address is 5803 Bur Mil Club Road, Greensboro NC 27410.
Mailing Address:
5803 Bur-Mil Club Road
Greensboro, NC 27410
Physical Address:
5836 Bur-Mil Club Road
Greensboro, NC 27410
Phone number: 336.644.7807
Email Address:
[email protected]
Do you need to find a loving home for your pet?
No-kill shelters do wonderful work, but as a result, are often inundated with pet surrenders. In the unfortunate scenario that you have to find a new home for your pet, please read through the rehoming solution and articles on this page before contacting the shelter.