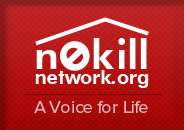 HEART - Heaven and Earth Animal Rescue Team (Raleigh)
Visit
HEART - Heaven and Earth Animal Rescue Team (Raleigh) >>
http://www.heartpetrescue.org (report broken link)
Heaven and Earth Animal Rescue Team is a nonprofit, all volunteer, limited admission pet rescue organization funded by private donations. We are committed to reducing the number of homeless and unwanted companion animals through education programs, spay and neuter programs, and the responsible re-homing of homeless and unwanted dogs and cats.
We are a limited admissions rescue, meaning we can only take in as many animals as our foster homes can safely and responsibly care for. We do not euthanize animals to make room for more. We simply stop taking in new animals until we have room. Each homeless companion animal will remain in our care until he or she finds a new home.
HEART
P.O. Box 18172
Raleigh, NC 27619
Email Us:
[email protected]
Do you need to find a loving home for your pet?
No-kill shelters do wonderful work, but as a result, are often inundated with pet surrenders. In the unfortunate scenario that you have to find a new home for your pet, please read through the rehoming solution and articles on this page before contacting the shelter.