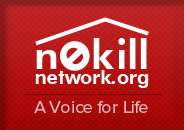 Feline Hope Animal Shelter, Inc. (Kitty Hawk)
Visit
Feline Hope Animal Shelter, Inc. (Kitty Hawk) >>
http://www.felinehope.org (report broken link)
Feline Hope believes that all cats are created equal and all deserve a chance for life.

Publicly we dedicate most of our energies to taking in domestic companion cats that people cannot keep for whatever reason. We always try to assist the people with any problems that they are having and try to encourage them to keep their pets.

We have assisted in behavior problems, allergy problems, medical expenses, spay/neuter assistance, provided food, and even looked into housing for those who could not find pet housing.
Do you need to find a loving home for your pet?
No-kill shelters do wonderful work, but as a result, are often inundated with pet surrenders. In the unfortunate scenario that you have to find a new home for your pet, please read through the rehoming solution and articles on this page before contacting the shelter.