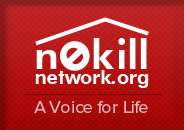 Lake Norman Humane - formerly Humane Society of IRedell (Mooresville)
Visit
Lake Norman Humane - formerly Humane Society of IRedell (Mooresville) >>
http://lakenormanhumane.org/ (report broken link)
Humane Society of Iredell
110 Robinson Rd
Mooresville, NC 28117
Office: 704-663-3330
Fax: 704-663-3353
www.humanesocietyofiredell.net
Email:
[email protected]
~ We are a not for profit 501[c]3 organization that was organized to Rescue, Rehabilitate, and Rehome abandoned dogs and cats in Iredell County
~ We are run Primarily by awesome volunteers who donate their time to aid in fostering and re homing cats and dogs and saving abandoned and abused domestic animals.
~ We rely solely on donations of every kind from food to toys to monetary donations.
~ We are a non profit, no kill shelter that partners with other rescue groups and animal shelters in and around NC to save homeless, abandoned and abused domestic animals.
~ We partner with other nonprofits in conducting spay and neuter clinics, adoption fairs ans foster programs.
~ We provide dog and cat Foodbank Assistance to low income families who are having a tough time feeding their pets in this tough economy.
~ We partner with Humane Society of Charlotte to spay/neuter all rescued cats and dogs before adoption and we are working on an in house veterinary facility that will be available for low cost vet care.
~ All animals receive complete age appropriate medical care. Some animals will remain with us for the rest of their lives in our hospice care program and many need sponsers. Please help if you can!
~ As a 501[c]3 tax deductible organization, HSI rescues hundreds of animals a year in and around Mooresville, NC by pulling from high kill shelters, taking in owner surrenders(when Possible), and providing information on Low cost spay/neuter clinics and vaccinations
Do you need to find a loving home for your pet?
No-kill shelters do wonderful work, but as a result, are often inundated with pet surrenders. In the unfortunate scenario that you have to find a new home for your pet, please read through the rehoming solution and articles on this page before contacting the shelter.