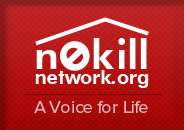 Friends For Animals Humane Society of Burke County
Visit
Friends For Animals Humane Society of Burke County >>
http://www.burkecountyfriends4animals.org/ (report broken link)
Over ten thousand animals have been adopted through Friends for Animals since 1997 and the organization has provided homes to a steady stream of animals that have been saved from lethal injection. Adoption numbers continue to grow.
All animals are cared for in the adoption facility at 417 Kirksey Drive (between the National Guard Armory and the Burke County Animal Control office). The facility has grown into the largest no-kill animal shelter in Western North Carolina.
Suggested by Shelia Carlisle, BCFFA website designer, volunteer and Phantom's mom.
To Contact Us:
Phone: (828) 433-1115
Email:
[email protected]
417 Kirksey Drive
PO Box 1884
Morganton, NC 28655
Do you need to find a loving home for your pet?
No-kill shelters do wonderful work, but as a result, are often inundated with pet surrenders. In the unfortunate scenario that you have to find a new home for your pet, please read through the rehoming solution and articles on this page before contacting the shelter.