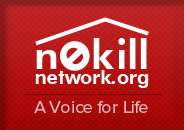 Triad Golden Retriever Rescue, Inc. (TGRR)
Greensboro, North Carolina
Visit
Triad Golden Retriever Rescue, Inc. (TGRR) >>
http://www.tgrr.org/index.html (report broken link)
Triad Golden Retriever Rescue, Inc. (TGRR) is a 501(c)(3) non-profit, volunteer organization dedicated to the rescue, rehabilitation, humane treatment and placement of homeless Golden Retrievers, and to the education of the public about the breed.
Phone: 336-288-9944
[email protected]
7712 Kenmont Rd
Greensboro, NC 27409
Do you need to find a loving home for your pet?
No-kill shelters do wonderful work, but as a result, are often inundated with pet surrenders. In the unfortunate scenario that you have to find a new home for your pet, please read through the rehoming solution and articles on this page before contacting the shelter.