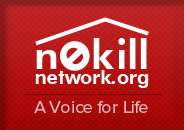 Adolescent & Animal Resource Fund (AARF REHAB)
Visit
Adolescent & Animal Resource Fund (AARF REHAB) >>
http://savearescue.org/orgsandrescues/listing/adolescent-animal-resource-fund-aarf (report broken link)
Adolescent & Animal Resource Fund (AARF Rehab & Sanctuary)
Our Pet List
--------------------------------------------------------------------------------An animal rehabilitation facility......
The Adolescent & Animal Resource Fund ("AARF") is a non-profit ,NO KILL REHAB & SANCTUARY, primarily caring for over 100 homeless nursing, orphaned and/or injured animals and offering a safe place for rehabilitation, training and adoption. AARF provides additional support to children, senior citizens, the widowed, families and their pets who are victims of sudden crisis, domestic violence, medical tragedies and painful losses. The AARF Rehab and Sanctuary is located in the country on a peaceful waterside 40 acre farm in North Carolina.
EVERY LITTLE BIT CHANGES LIVES:
AARF is financially supported by the generous, compassionate hearts of individuals, private businesses and corporate donations responding to prayer. New and used Items of need are greatly appreciated. Our current needs list is available by calling (919)894-1111 or Email
[email protected]
Your donation of any size is used to change lives. Our needs list is very diverse including daily food and supplies for AARF's Rehab animals , funds for medical emergencies, toys, Instruments, vehicles, equipment, appliances, towels, Bleach, household items, construction materials, mobile homes etc. We continue to pray for the NEEDS to be met as we together press forward to provide for these precious vulnerable and voiceless lives. AARF has many animals needing homes and/or sponsors. We have everything from cats and dogs to horses, goats and miniature pigs! **** We now accept Visa, Mastercard and American Express****
SAVE A LIFE, ADOPT A FRIEND
. There are many types of animals TO ADOPT including dogs, cats, horses, goats, miniature pigs, rabbits and more. All animal recieve complete age appropriate medical care. Some animals will remain at AARF for the rest of their lives and many need sponsors. Please help if you can! To adopt a pet through AARF please call or email us and inquire about the pet you are interested in. (919)894-1111 Please leave a DAY and EVENING phone NUMBER for the quickest responce or Email
[email protected]
--------------------------------------------------------------------------------
Adolescent & Animal Resource Fund (AARF Rehab)
Benson, NC 27504
Phone: (919) 894-1111
Email:
[email protected]
Click here for a list of pets at this shelter
--------------------------------------------------------------------------------
[Home] [Information] [Shelters] [Search]
Do you need to find a loving home for your pet?
No-kill shelters do wonderful work, but as a result, are often inundated with pet surrenders. In the unfortunate scenario that you have to find a new home for your pet, please read through the rehoming solution and articles on this page before contacting the shelter.