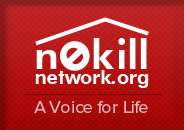 Woof! Meow! One thing before you go…
Do you need to find a loving home for your pet?
Shelters are often inundated with pet surrenders, and do not want to provide a simple outlet that takes away the obligation of responsible pet ownership. Therefore, they would prefer that people try hard to find a solution before resorting to surrendering their pet to a shelter. If you must find a new home for a pet, please try posting to our adoption portal before placing the burden on the shelter. Direct adoptions work well and allow everyone to share in the accountability of their community!

H.E.L.P, Homes for Endangered and Lost Pets (St. Charles)
Visit
H.E.L.P, Homes for Endangered and Lost Pets (St. Charles) >>
http://www.helpinganimals.org/ (report broken link)
H.E.L.P. is an all-volunteer animal rescue organization. We obtain medical care and shelter for stray and abandoned cats and dogs until they are adopted. H.E.L.P. is not an animal shelter. The animals live in our volunteer's homes. We feel that providing foster care in a home benefits the animal and the potential adopter. By fostering, we can work on health or behavioral issues with the animal, and the cat or dog may live in a loving, healthful environment until a suitable adoptive home is found. In addition, fostering gives us a better idea of what type of home would be the best match for the cat or dog.

Homeless pets are referred by police departments, veterinarians, other shelters and people in the community. Each animal is first taken to a veterinarian for a thorough examination, vaccinations, worming, and spaying or neutering. They are then taken to a foster home for recovery from surgery, if necessary, socialization and evaluation.

H.E.L.P. is essentially a no-kill organization. We do not have time limits on the animals in our care and we do not euthanize animals with health issues or non-terminal illness. However, we will not prolong the suffering of an animal with a personality that would make living in a home with people a miserable experience. Furthermore, we do not keep animals in foster care whose temperament poses a danger to people or other animals. We do have foster animals who have been in our care for many years.
Do you need to find a loving home for your pet?
No-kill shelters do wonderful work, but as a result, are often inundated with pet surrenders. In the unfortunate scenario that you have to find a new home for your pet, please read through the rehoming solution and articles on this page before contacting the shelter.