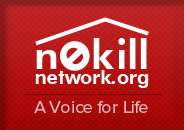 New Beginning Animal Rescue formerly NYC's Top Dog (Bronx)
Woof! Meow! One thing before you go…
Do you need to find a loving home for your pet?
Shelters are often inundated with pet surrenders, and do not want to provide a simple outlet that takes away the obligation of responsible pet ownership. Therefore, they would prefer that people try hard to find a solution before resorting to surrendering their pet to a shelter. If you must find a new home for a pet, please try posting to our adoption portal before placing the burden on the shelter. Direct adoptions work well and allow everyone to share in the accountability of their community!

New Beginning Animal Rescue formerly NYC's Top Dog (Bronx)
Visit
New Beginning Animal Rescue formerly NYC's Top Dog (Bronx) >>
http://www.nbanimalrescue.org/ (report broken link)
NYC's Top Dog Inc. is located in the Bronx, New York, and is the premiere boarding kennel for your dog or cat. It is our intention to provide your pet with the best possible care available in any commercial kennel. We employ qualified, knowledgeable, and caring people, who understand that your pets are dependent upon us for their care. What we cannot do is take your place. No one can do that, but we will do our best to make your pet feel as comfortable as possible and make their stay with us enjoyable.
New Beginning Animal Rescue is dedicated to pet adoption. Out organization takes in unwanted, abandoned, abused, or stray pets and attempts to find suitable homes for each of them. Our rescue group is created by and run by volunteers, who take the animals into their homes (fostering) and care for them — including training, playing, handling medical issues, and solving behavior problems — until a suitable permanent home can be found. Others are housed here at the same facility NYC's Top Dog until they have found placement.
There are two major difference between shelters and rescue groups. Shelters are usually run and funded by local governments. Rescue groups are funded mainly by donations and most of the staff are volunteers. While some shelters place animals in foster homes, many are housed on-site in kennels. Some rescue groups have facilities and others do not. Foster homes are heavily utilized in either case. NYCs Top Dog is a boarding facility that houses up to 80 rescued dogs and 60 rescued cats. February 2012, NBAR was approved as a 501c3 non profit organization and falls under the NYCs Top Dog umbrella.
Address:
2515 Newbold Avenue
Bronx , New York 10462
Adoption Center:
[email protected]
Phone:(347) 691-3282
Do you need to find a loving home for your pet?
No-kill shelters do wonderful work, but as a result, are often inundated with pet surrenders. In the unfortunate scenario that you have to find a new home for your pet, please read through the rehoming solution and articles on this page before contacting the shelter.