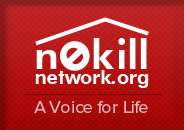 Brooklyn Bridge Animal Welfare Coalition (BBAWC)
Woof! Meow! One thing before you go…
Do you need to find a loving home for your pet?
Shelters are often inundated with pet surrenders, and do not want to provide a simple outlet that takes away the obligation of responsible pet ownership. Therefore, they would prefer that people try hard to find a solution before resorting to surrendering their pet to a shelter. If you must find a new home for a pet, please try posting to our adoption portal before placing the burden on the shelter. Direct adoptions work well and allow everyone to share in the accountability of their community!

Brooklyn Bridge Animal Welfare Coalition (BBAWC)
Visit
Brooklyn Bridge Animal Welfare Coalition (BBAWC) >>
https://www.catcafebk.com/ (report broken link)
Brooklyn Bridge Animal Welfare Coalition (BBAWC) was founded by a group of animal rescuers in 2007 with a focus on improving the welfare of abandoned animals in Brooklyn. The organization began working with individual animal rescuers to provide low cost veterinary services, adoption listing and screening services.
Finding foster homes for rescued cats and those accepted from city shelters became the organizations top priority — but it was a major struggle without a central facility where rescuers, foster families and potential adoptees could meet together. The organization launched The Brooklyn Cat Cafe to address this need.
The cafe opened in May 2016 at a storefront location in historic Brooklyn Heights.
Brooklyn Cat Cafe is 100% volunteer-run, managed by the Director of BBAWC who oversees the business affairs, cat care regimen, and daily operations at the cafe. A team of volunteers serves at the cafe during open hours and prepares and cleans after hours. A supervisor certified in aspects of cat care is on site during all open hours.
We also operate as a resource center for animal rescuers, providing educational workshops and holding space for newly-rescued cats. We began conducting Trap-Neuter-Release (TNR) services in December 2016.
By our one-year anniversary in May of 2017, the cafe had welcomed over 35,000 visitors — an average of over 95 visitors cuddling with our cats per day — and placed over 250 cats in permanent adoptive homes.
Address:
76 Montague Street
Brooklyn, NY 11201
Call Us: 347-946-2286
Email Us:
[email protected]
Do you need to find a loving home for your pet?
No-kill shelters do wonderful work, but as a result, are often inundated with pet surrenders. In the unfortunate scenario that you have to find a new home for your pet, please read through the rehoming solution and articles on this page before contacting the shelter.