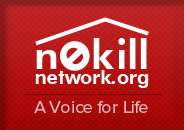 Woof! Meow! One thing before you go…
Do you need to find a loving home for your pet?
Shelters are often inundated with pet surrenders, and do not want to provide a simple outlet that takes away the obligation of responsible pet ownership. Therefore, they would prefer that people try hard to find a solution before resorting to surrendering their pet to a shelter. If you must find a new home for a pet, please try posting to our adoption portal before placing the burden on the shelter. Direct adoptions work well and allow everyone to share in the accountability of their community!

5A's, Alton Area Animal Aid Association (Godfrey)
Visit
5A's, Alton Area Animal Aid Association (Godfrey) >>
http://www.fiveas.org/ (report broken link)
Organized and planned for in Janaury of 1956, then opened in the early spring of that same year, 5A's animal shelter is a charitable not for profit 501-C-3 organization. Chartered and incorporated by the State of Illinois, an affiliate member of the Illinois Federation of Humane Societies and the American Humane Association located in Denver, Colorado. To make sure all donations to the shelter are used as intended by the donor, we run "Quick Books" computer program for all our daily business accounting. We are audited quarterly by, Croxford Accounting Firm, and then audited yearly by Hughes and Associates Accounting Firm. We strive to be very careful and serious about maintaining all donations and monies received for the animals as we are solely supported through donations, grants and funds generated by sales at our Thrift Shop. 5A's is also licensed by the Department of Agriculture to operate as an approved animal shelter and is open to receive regular inspections.

Our mission is to provide shelter and care for the homeless and abandoned animals of the Riverbend area. We are a NO-KILL shelter that provides a haven for these animals until they are adopted out to qualified homes. We stress the abhorrence of any type of cruelty to all animals. We also encourage spaying and neutering of all animals and provide treatment and care to any sick or injured animal through our excellent rapport with local veterinarians, providing humane euthanasia if the animal is terminal. We give advice on the care of pets, always stressing anti-cruelty by participating in community health and safety programs, including speeches to school children, scout troops and employing a staff of caring individuals.


Address:
4530 N. Alby Street
Godfrey, Illinois 62035

Call Us: 618-466-3702
Do you need to find a loving home for your pet?
No-kill shelters do wonderful work, but as a result, are often inundated with pet surrenders. In the unfortunate scenario that you have to find a new home for your pet, please read through the rehoming solution and articles on this page before contacting the shelter.