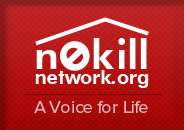 SOS - Save Our Snoopies Beagle Rescue, Inc. (Gulf Shores)
Visit
SOS - Save Our Snoopies Beagle Rescue, Inc. (Gulf Shores) >>
http://www.sosbeagles.org/ (report broken link)
The SOS (Save Our Snoopies) Beagle Rescue is a non-profit organization dedicated to saving the lives of beagles by sheltering homeless or abandoned dogs and adopting them to loving homes.
Our chapters are located in New Jersey, Tennessee and Alabama. We do not, however, have an actual shelter or public facility for you to visit. All of our beagles are in foster care or with their owners.
Mailing Address:
P.O. Box 2641
Gulf Shores, AL 36547
Email Us:
[email protected]
Do you need to find a loving home for your pet?
No-kill shelters do wonderful work, but as a result, are often inundated with pet surrenders. In the unfortunate scenario that you have to find a new home for your pet, please read through the rehoming solution and articles on this page before contacting the shelter.