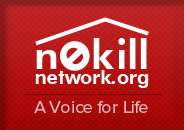 A.N.N.A, Association for Needy & Neglected Animals (Erie)
Visit
A.N.N.A, Association for Needy & Neglected Animals (Erie) >>
http://www.theannashelter.com (report broken link)
Address:
1555 E. 10th Street
Erie, PA 16503

Call Us: (814) 451-0230
Ruth Thompson Carroll - Director and Kris Watkins - Manager

The Association for Needy and Neglected Animals was incorporated as a non-profit animal welfare organization in June of 2004. The group is named for Anna - a Shitzu mix that was brought into the local police impound and was scheduled for euthanasia. Our director spotted her and took her in. With a little time, effort and expense, Anna was cleaned up and back on her way to good health. Our organization was started to help other animals like Anna get a second chance. We put the extra time and effort into getting as many adoptable pets new loving, life long committed homes.
Do you need to find a loving home for your pet?
No-kill shelters do wonderful work, but as a result, are often inundated with pet surrenders. In the unfortunate scenario that you have to find a new home for your pet, please read through the rehoming solution and articles on this page before contacting the shelter.