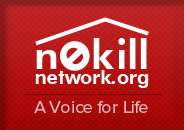 Safehaven Small Breed Rescue Inc. (Tionesta)
Woof! Meow! One thing before you go…
Do you need to find a loving home for your pet?
Shelters are often inundated with pet surrenders, and do not want to provide a simple outlet that takes away the obligation of responsible pet ownership. Therefore, they would prefer that people try hard to find a solution before resorting to surrendering their pet to a shelter. If you must find a new home for a pet, please try posting to our adoption portal before placing the burden on the shelter. Direct adoptions work well and allow everyone to share in the accountability of their community!

Safehaven Small Breed Rescue Inc. (Tionesta)
Visit
Safehaven Small Breed Rescue Inc. (Tionesta) >>
http://www.petfinder.com/shelters/safehavenfoster.html (report broken link)
We are a different kind of rescue. We do not have a kennel, nor do the dogs live in crates. They can sleep on the couch, or on each other if they choose. It is our belief that if these dogs ever have a chance at a forever home, they must learn basic house manners. Some have a hard time adjusting to life outside of a cage, but eventually, everything falls into place. Many of the dogs need to be taught how to be a dog. That is where our own dogs come into play. They have been a great help in socialising the shy ones. We housebreak them, teach them to walk on leashes, and try to help them adjust to their new life. Our ultimate goal is to place the right dog with the right owner.\r\n\r\nSafehaven was founded 12 years ago, and in that time, we have been a foster home for a the Pekingese Charitable Foundation since 2004, and will continue to do so. But this isn\'t helping enough. Too many times, shelters would call with a non-pekingese dog who needed our help. It was heartbreaking to have to say no, so we decided to expand our rescue efforts on our own. \r\n\r\n\r\nAddress:\r\n318 Barber Drive, \r\nTionesta, PA 16353, \r\nPhone: 814-463-5004\r\nemail:
[email protected]
Do you need to find a loving home for your pet?
No-kill shelters do wonderful work, but as a result, are often inundated with pet surrenders. In the unfortunate scenario that you have to find a new home for your pet, please read through the rehoming solution and articles on this page before contacting the shelter.