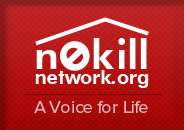 KVCKR - Kiski Valley Cat and Kitten Rescue (Apollo)
Visit
KVCKR - Kiski Valley Cat and Kitten Rescue (Apollo) >>
http://awos.petfinder.com/shelters/PA159.html (report broken link)
Kiski Valley Cat & Kitten Rescue is a no-kill cat shelter that became a Pennsylvania not-for-profit corporation in 2000. Also in 2000, we acquired the use of several acres of land with three buildings for the beginnings of a shelter. Whether you are looking for a very young kitten, a teenager, a young adult cat, or a senior cat, KVCKR is sure to have a cat or two for you! Our cats and kittens are housed in 4 buildings in a mostly cage free, home-like environment, which aids in the adoption process. Being free to run around a room or an entire building allows our cats/kittens true personalities to be more easily determined by both our volunteers and our adopters. We also added fencing between the buildings, and cat doors so that the cats have access to totally enclosed outdoor patios. We have tried to create a pleasant environment as they await their forever homes.
Kiski Valley Cat & Kitten Rescue, Inc.
PO Box 19
Apollo, PA 15613
Call Us: 724-727-7032
Email:
[email protected]
Do you need to find a loving home for your pet?
No-kill shelters do wonderful work, but as a result, are often inundated with pet surrenders. In the unfortunate scenario that you have to find a new home for your pet, please read through the rehoming solution and articles on this page before contacting the shelter.