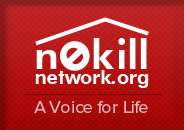 Hope for Hannah Animal Rescue Inc. (Stroudsburg)
Visit
Hope for Hannah Animal Rescue Inc. (Stroudsburg) >>
https://www.facebook.com/h4hrescue/ (report broken link)
No kill animal rescue. No onsite accommodations for rescued animals. Relies on volunteer foster care prior to placement in a forever home. Relies on public donations, fundraisers and volunteers. Suzi Gilbert, founder, does amazing work in finding these animals a loving home. (No need to keep e-mail private.)
Mission Statement:
HOPE - Our hope is to rescue and place dogs in loving forever homes.
HELP - To support the housing and medical care of all of our foster dogs, to sponsor dogs in need of veterinary care, to help special groups such as Seeing Eye Dogs and Therapy Dogs.
EDUCATE - We offer school and public programs to share information on rescues, puppy mills, the importance of neutering, and current legislation.
PO Box 663
Bartonsville, PA 18321
Email:
[email protected]
Do you need to find a loving home for your pet?
No-kill shelters do wonderful work, but as a result, are often inundated with pet surrenders. In the unfortunate scenario that you have to find a new home for your pet, please read through the rehoming solution and articles on this page before contacting the shelter.