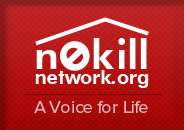 Lycoming Animal Protection Society (South Williamsport)
Visit
Lycoming Animal Protection Society (South Williamsport) >>
http://lapsshelter.org/ (report broken link)
Lycoming Animal Protection Society (LAPS) is a non-profit organization that is staffed completely by volunteers and provides care and adoption services for many homeless cats and kittens at its no-kill shelter in South Williamsport, Pennsylvania.

All LAPS residents are given a physical at the veterinarian's office upon entry to the shelter. They also are tested for feline leukemia, kept current on their vaccinations, and spayed/neutered. If they are not old enough to be spayed/neutered before adoption, a certificate will be provided to a participating veterinarian who will perform the operation at no extra cost.



Do you need to find a loving home for your pet?
No-kill shelters do wonderful work, but as a result, are often inundated with pet surrenders. In the unfortunate scenario that you have to find a new home for your pet, please read through the rehoming solution and articles on this page before contacting the shelter.