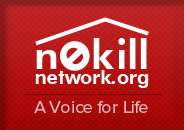 Furever Home Adoption Center (East Petersburg)
Visit
Furever Home Adoption Center (East Petersburg) >>
https://www.facebook.com/FureverHomeAdoptionCenter/ (report broken link)
5984 Main Street, East Petersburg, PA 17520
MJ Meinzer, Founder, CEO

We are a no kill, all volunteer cage free cat facility. We are the only no kill cage free facility in Lancaster County. Committed to finding the best home for each cat in our custody, we are very careful to screen adopters to ensure that each adoption is "furever".

All of our animals are blood tested, fully vaccinated, spayed/neutered and microchipped prior to adoption.
Do you need to find a loving home for your pet?
No-kill shelters do wonderful work, but as a result, are often inundated with pet surrenders. In the unfortunate scenario that you have to find a new home for your pet, please read through the rehoming solution and articles on this page before contacting the shelter.