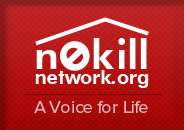 Humane Society of Westmoreland County (Greensburg)
Visit
Humane Society of Westmoreland County (Greensburg) >>
http://members.petfinder.com/~PA83/index.html (report broken link)
We built a new dog shelter in 2006. It was named the "Donald Mateer Facility". This was in memory of the major donor of this facility. He and his wife Charlotte helped us achieve our dream. We are now ready to expand. Our facility is not large enough to handle rescue/shelter/adoption in Westmoreland County. Dogs in Westmoreland County die because of a lack of space. We are going to build an additional dog kennel. We take dogs from animal control, kill shelters, and humane cases weekly. We have the only full time Humane Society Police Officer in the county. Please help us build are new kennel so we may continue saving dogs.
Humane Society of Westmoreland County
PO Box 1552
Route 119 N. (behind Lynch Field)
Greensburg, Pennsylvania 15601
Phone: 724-837-3779
Email:
[email protected]
We're on Facebook, too!!
http://www.facebook.com/pages/Greensburg-PA/Humane-Society-of-Westmoreland-County/108439763280
Do you need to find a loving home for your pet?
No-kill shelters do wonderful work, but as a result, are often inundated with pet surrenders. In the unfortunate scenario that you have to find a new home for your pet, please read through the rehoming solution and articles on this page before contacting the shelter.