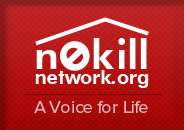 Humane Society of Northwestern Pennsylvania (Erie)
Visit
Humane Society of Northwestern Pennsylvania (Erie) >>
http://humanesocietyofnwpa.com (report broken link)
The Humane Society of NWPA is a managed admissions shelter, and by definition, operates under "no-kill" standards. A "no-kill" shelter is an animal shelter that does not euthanize healthy or treatable animals, even when the shelter is full, reserving euthanasia for terminally ill animals or those considered dangerous to public safety. Furthermore, under "no-kill" standards, a shelter will employ many strategies to promote shelter animals, expanding its resources to volunteers, foster care, and working actively to lower the number of homeless animals entering shelters through education and spay/neuter advocacy.
We have on-site veterinarians that are in our shelter multiple times each week, and we rely on their professional recommendations. We also have a behavioral specialist on staff, and will consult with certified trainers for behavioral evaluations when we feel necessary.
There is no time-limit for the length of stay a pet has at the Humane Society of NWPA. Healthy, adoptable pets remain at the shelter until they are adopted. Additionally, there are no restrictions of age of pets. We take-in newborn kittens to senior pets, giving every animal the opportunity to thrive so that they may have a second chance at a happy, healthy life with a loving family.
The Humane Society of NWPA
2407 Zimmerly Road
Erie, PA 16506
Contact: Nicole Bawol, Executive Director
[email protected]
814-835-8331
Do you need to find a loving home for your pet?
No-kill shelters do wonderful work, but as a result, are often inundated with pet surrenders. In the unfortunate scenario that you have to find a new home for your pet, please read through the rehoming solution and articles on this page before contacting the shelter.