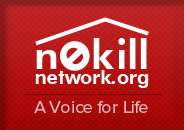 Philly Rat Rescue/St Francis Rat Sanctuary (Philadelphia)
Visit
Philly Rat Rescue/St Francis Rat Sanctuary (Philadelphia) >>
http://www.phillyratrescue.com (report broken link)
Limited admission private pet rat rescue/sanctuary serving the Philadelphia, PA and surrounding areas only (Philadelphia suburbs, central and southern NJ).
PO Box 45662
Philadelphia PA 19149-5662
856-357-6603
[email protected]
Do you need to find a loving home for your pet?
No-kill shelters do wonderful work, but as a result, are often inundated with pet surrenders. In the unfortunate scenario that you have to find a new home for your pet, please read through the rehoming solution and articles on this page before contacting the shelter.