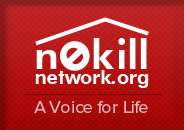 PAWS, Patuxent Animal Welfare Society, Inc. (Annapolis)
Visit
PAWS, Patuxent Animal Welfare Society, Inc. (Annapolis) >>
http://www.petfinder.com/shelters/pawspet.html (report broken link)
PAWS is a non-profit 501(c)(3) charity incorporated in November, 1996, in Maryland for the rescue and adoption of healthy, friendly family dogs and cats, puppies and kittens.

We are advocates for humane education and the promotion of spay/neuter. The pets come to us from many sources: last-minute shelter rescues, strays, and from people who were no longer able to keep their pets for various reasons.
Do you need to find a loving home for your pet?
No-kill shelters do wonderful work, but as a result, are often inundated with pet surrenders. In the unfortunate scenario that you have to find a new home for your pet, please read through the rehoming solution and articles on this page before contacting the shelter.