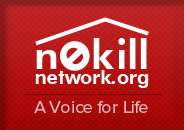 Humane Society of Dorchester County, Inc. (Cambridge)
Visit
Humane Society of Dorchester County, Inc. (Cambridge) >>
http://www.animalshelter.org/shelters/Humane_Society_of_Dorchester_County_rId2126_rS_pC.html (report broken link)
The Dorchester Humane Society is a no-kill shelter dedicated to improving the lives of people and pets in our community.
Suzette Stitely
Executive Director
4930 Bucktown Rd.
Cambridge, MD 21613
Phone: 410-228-3090
email:
[email protected]
Do you need to find a loving home for your pet?
No-kill shelters do wonderful work, but as a result, are often inundated with pet surrenders. In the unfortunate scenario that you have to find a new home for your pet, please read through the rehoming solution and articles on this page before contacting the shelter.