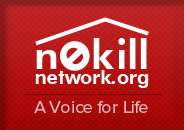 HSCC - Humane Society of Charles County (Waldorf)
Visit
HSCC - Humane Society of Charles County (Waldorf) >>
http://humanesocietycc.org (report broken link)
71 Industrial Park Drive
P.O. Box 1015
Waldorf Md 20604
(301) 645-8181
(301) 632-6905 FAX

As an open admission shelter, the HSCC continues to pride itself on our commitment to accepting all animals brought to us regardless of their health or temperament, and we hold tight to our vision of creating a community where animals are cherished and no longer need us for protection and shelter.


Mission Statement
It is the Mission of the Humane Society of Charles County (HSCC) to provide shelter and care for homeless, injured and neglected animals through adoption, fostering, community partnerships, education and affordable spay-neuter and vaccine services.
Do you need to find a loving home for your pet?
No-kill shelters do wonderful work, but as a result, are often inundated with pet surrenders. In the unfortunate scenario that you have to find a new home for your pet, please read through the rehoming solution and articles on this page before contacting the shelter.