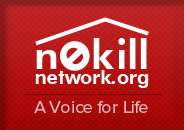 AWLFC - Animal Welfare League of Frederick County
Visit
AWLFC - Animal Welfare League of Frederick County >>
http://www.awlfc.org/ (report broken link)
The AWLFC was established as a 501 (c) 3 nonprofit organization in 2001. What began as a grassroots group of concerned animal lovers has grown into the county's largest all-volunteer, no-kill animal rescue and welfare organization.
Address:
1202 East Patrick St. Suite 13A Frederick, MD 21701
Phone: 301-663-5855
E-mail:
[email protected]
Do you need to find a loving home for your pet?
No-kill shelters do wonderful work, but as a result, are often inundated with pet surrenders. In the unfortunate scenario that you have to find a new home for your pet, please read through the rehoming solution and articles on this page before contacting the shelter.