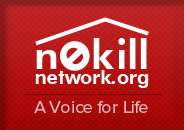 HOTE - Heart of the Earth Sanctuary and Rescue, Inc
Visit
HOTE - Heart of the Earth Sanctuary and Rescue, Inc >>
https://hotesanctuaryandrescue.com/ (report broken link)
Heart of the Earth Sanctuary and Rescue (HOTE) is a non-profit animal welfare organization that provides a loving home and veterinary treatment for abandoned and unwanted animals, especially those that are disabled, sick or senior.
The Heart of the Earth Sanctuary and Rescue is a sanctuary, rescue without borders and animal rights advocacy group who is committed to the promotion of the rescuing and adoption of homeless, abandoned, neglected and abused animals by creating an alliance with other sanctuaries, advocacy groups, rescues and animal shelters.
A "No-Kill" Animal Rescue Organization
A Rescue without borders and adoption center
Mailing Address:
13311 S Cresap St.
Cumberland, MD 21502
Phone: 240-979-6004
​
Email:
[email protected]
Do you need to find a loving home for your pet?
No-kill shelters do wonderful work, but as a result, are often inundated with pet surrenders. In the unfortunate scenario that you have to find a new home for your pet, please read through the rehoming solution and articles on this page before contacting the shelter.