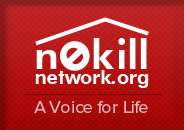 CCAS - Camden County Animal Shelter (Blackwood)
Visit
CCAS - Camden County Animal Shelter (Blackwood) >>
https://ccasnj.org/ (report broken link)
OUR MISSION
Ending companion animal homelessness in Camden County through community awareness and responsible ownership.
A VISION OF A NO-KILL COUNTY
The Camden County Animal Shelter has a goal of a no-kill county. This can only be achieved through massive spay/neuter efforts. CCAS is doing our part by offering low-cost services to the public in the form of spay/neuter, vaccinations, and medical services.
Address:
125 County House Rd,
Blackwood, NJ 08012
Phone: 856-401-1300
Fax: 856-401-1309
Clinic Fax: 856-302-5375
Email:
[email protected]
Ops management:609-213-2665 (best number)
Do you need to find a loving home for your pet?
No-kill shelters do wonderful work, but as a result, are often inundated with pet surrenders. In the unfortunate scenario that you have to find a new home for your pet, please read through the rehoming solution and articles on this page before contacting the shelter.