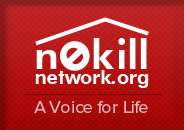 Monmouth County SPCA & Homeward Bound Adoption Center (Eatontown)
Visit
Monmouth County SPCA & Homeward Bound Adoption Center (Eatontown) >>
http://monmouthcountyspca.org/ (report broken link)
The Monmouth County Society for the Prevention of Cruelty to Animals was founded in 1945 to care for the community's homeless, neglected and abused animals. We are a private, not-for-profit 501(c)3 organization led by a volunteer board of trustees. We are an independent organization not affiliated with, and receiving no funding from, the ASPCA, HSUS or Associated Humane Societies. The MCSPCA is not a government agency and receives little or no funding from federal, state or local governments. Our ability to care for the community's animals is supported solely by modest fees and donations.

Our Mission is to protect and advocate for all animals. We are dedicated to enforcing animal cruelty laws; providing a safe haven for homeless, abused and abandoned pets while they await adoption; reducing pet over-population through spay/neutering; and cultivating their humane treatment through education and service as a valuable community resource.
Do you need to find a loving home for your pet?
No-kill shelters do wonderful work, but as a result, are often inundated with pet surrenders. In the unfortunate scenario that you have to find a new home for your pet, please read through the rehoming solution and articles on this page before contacting the shelter.