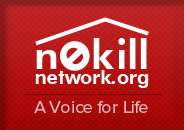 Bergen County Animal Shelter and Adoption Center
Woof! Meow! One thing before you go…
Do you need to find a loving home for your pet?
Shelters are often inundated with pet surrenders, and do not want to provide a simple outlet that takes away the obligation of responsible pet ownership. Therefore, they would prefer that people try hard to find a solution before resorting to surrendering their pet to a shelter. If you must find a new home for a pet, please try posting to our adoption portal before placing the burden on the shelter. Direct adoptions work well and allow everyone to share in the accountability of their community!

Bergen County Animal Shelter and Adoption Center
Visit
Bergen County Animal Shelter and Adoption Center >>
http://awos.petfinder.com/shelters/nj29.html (report broken link)
We are large municipal shelter and have adopted a nokill philosophy under the guidelines of the Asilomar Accords. We have a progressive TNR program, we TNR'd over 1800 last year and that number is growing. We have an annual intake of over 4,000 animals with a open door intake policy, we take the marginal dogs sent away by everyone else. We never euthanize for length of stay, age, treatable health conditions or space. We work hand in hand with SPCA on taking in and investigating animal cruelty and hoarding cases. We have progressive yet strict adoption policies in an effort to find permanent suitable for our beloved animals. Five years ago our live release rate was about 75%, it is currently 82% and we are striving to improve that every day. Our pitbull intake accounts for about 75% of our dog intake and we are always trying new ways of rehabilitating the dogs that come into our care that have not been properly taken care of or socialized. Please feel free to contact us if you need any further information or have questions. thank you for the consideration. I read your list of participants, and the one thing that stands out is most of them are rescues that do not have open door policies, It is easy to be no-kill if your intake is controlled. We take everything that walks though our front door, including dangerous and vicious.
Do you need to find a loving home for your pet?
No-kill shelters do wonderful work, but as a result, are often inundated with pet surrenders. In the unfortunate scenario that you have to find a new home for your pet, please read through the rehoming solution and articles on this page before contacting the shelter.