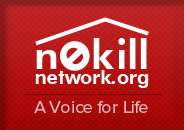 New Jersey Schnauzer Rescue Network, Inc. (Fanwood)
Visit
New Jersey Schnauzer Rescue Network, Inc. (Fanwood) >>
http://www.njsrn.org (report broken link)
New Jersey Schnauzer Rescue Network is a group-run rescue and rehoming service for Miniature Schnauzers and Schnauzer mixes. NJSRN does not maintain a kennel or adoption facility. Its members and volunteers are located throughout New Jersey, Pennsylvania, New York, Connecticut, Maryland, Delaware, and Virginia, and the dogs in its care live with its members and foster volunteers until they are placed. NJSRN has been rehoming Miniature Schnauzers and Schnauzer mixes since 1997 and has placed nearly 1,700 dogs into permanent, loving homes. NJSRN adheres to the American Miniature Schnauzer Club's minimum rescue requirements and is the only Miniature Schnauzer rescue group in its service area that does.
NJSRN will never euthanize a dog that enters our rescue program because a permanent home is not readily available - we will keep the dog in our rescue program until we find the right home. Because of age, illness, or other issues, we may decide to allow a dog to live out its life in foster care - as a permanent part of our rescue program - rather than placing it into an adoptive home.
Mailing Address:
PO Box 36
Fanwood, NJ 07023
Call Us: 732-920-8242
Email:
[email protected]
Do you need to find a loving home for your pet?
No-kill shelters do wonderful work, but as a result, are often inundated with pet surrenders. In the unfortunate scenario that you have to find a new home for your pet, please read through the rehoming solution and articles on this page before contacting the shelter.