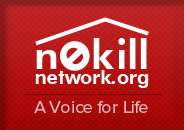 Delaware Valley Second Chance for Animals (Newfield)
Visit
Delaware Valley Second Chance for Animals (Newfield) >>
https://www.adoptapet.com/adoption_rescue/86788-delaware-valley-second-chance-for-animals-newfield-new-jersey (report broken link)
We primarily rescue horses and cats, and occasionally dogs, sheep, goats, geese, donkeys and the occasional skunk (haha) -- we do not discriminate when it is an emergency situation. We are a true non-kill organization. We rescue animals who have been neglected, malnourished, sick, and abused. Once rescued, all of our animals are placed in private foster homes throughout the Delaware Valley and our horses are at Second Chance farm Inc. While in foster care, we do our best to ensure that all of our adoptees are well socialized and healthy. We are 100% volunteer based. No one receives any compensation, we are ALL volunteers.
Delaware Valley Second Chance for Animals
2142 Dutch Mill Road
Newfield, New Jersey 08344-5447
Martin Larose, President
[email protected]
Do you need to find a loving home for your pet?
No-kill shelters do wonderful work, but as a result, are often inundated with pet surrenders. In the unfortunate scenario that you have to find a new home for your pet, please read through the rehoming solution and articles on this page before contacting the shelter.