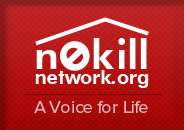 Woof! Meow! One thing before you go…
Do you need to find a loving home for your pet?
Shelters are often inundated with pet surrenders, and do not want to provide a simple outlet that takes away the obligation of responsible pet ownership. Therefore, they would prefer that people try hard to find a solution before resorting to surrendering their pet to a shelter. If you must find a new home for a pet, please try posting to our adoption portal before placing the burden on the shelter. Direct adoptions work well and allow everyone to share in the accountability of their community!

MGHS, Madison-Greene Humane Society (Ruckersville)
Visit
MGHS, Madison-Greene Humane Society (Ruckersville) >>
https://www.facebook.com/MGHSisHope/ (report broken link)
We are a small, grassroots 501(c)3 corporation, governed by a volunteer Board of Directors, and proud to be a no-kill shelter. Because the County of Greene provides shelter for dogs only, the fate of the abandoned and homeless cats in the County rests solely with us; typically we save the lives of about 300 cats per year. Additionally, Madison-Greene Humane Society greatly benefits Madison, Greene, and surrounding counties in Central Virginia by offering weekly low-cost spay-neuter clinics and bi-annual low-cost rabies clinics to citizens of these communities.
We began in 1985 as the Madison County Humane Society, Inc., an independent, non-profit agency not funded by any governmental entity or national animal welfare organization.
In 1998, our Board decided that euthanizing healthy, adoptable animals due to space constraints was unacceptable. With this decision, the Humane Society became the first no-kill organization in
the area.
In 1999, our Board again took progressive action when they decided that no animal would be adopted until it had already been spayed or neutered.
In 2004, the organization's name was changed to Madison-Greene Humane Society to more accurately reflect our service area.
Address:
375 Jeri Allen Way
Ruckersville, VA 22968
Call Us: (434) 985-3203
Email:
[email protected]
Do you need to find a loving home for your pet?
No-kill shelters do wonderful work, but as a result, are often inundated with pet surrenders. In the unfortunate scenario that you have to find a new home for your pet, please read through the rehoming solution and articles on this page before contacting the shelter.