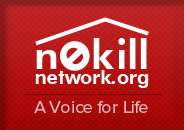 Cat Adoption and Rescue Efforts, Inc. (C.A.R.E.)
Visit
Cat Adoption and Rescue Efforts, Inc. (C.A.R.E.) >>
https://care-cats.org/ (report broken link)
Cat Adoption and Rescue Efforts, Inc. (C.A.R.E.) is an all-volunteer, non-profit 501 (c) (3) organization dedicated to the rehabilitation, care and adoption of cats and kittens rescued from euthanizing animal shelters in Richmond, VA and surrounding areas. And, accepts on a limited basis, animals from alternative sources. We are committed to the highest principles of humane care and obtain professional medical treatment for all animals in our systems.
[email protected]
PO Box 2934
Henrico, VA 23228
Call us:
(804) 288-9797
Do you need to find a loving home for your pet?
No-kill shelters do wonderful work, but as a result, are often inundated with pet surrenders. In the unfortunate scenario that you have to find a new home for your pet, please read through the rehoming solution and articles on this page before contacting the shelter.