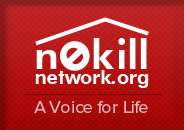 Hooves and Hounds Rescue and Rehab Sanctuary (Sheridan)
Visit
Hooves and Hounds Rescue and Rehab Sanctuary (Sheridan) >>
http://www.hoovesandhounds.com (report broken link)
Hooves and Hounds Rescue and Rehab (a 501c3 organization) provides a safe environment for neglected and abused canines and equines to rehabilitate or be in foster care until a permanent home can be found. We work with like-minded organizations and individuals as well.


Address:
1090 Isam Lane
Sheridan, TX 77475.
Do you need to find a loving home for your pet?
No-kill shelters do wonderful work, but as a result, are often inundated with pet surrenders. In the unfortunate scenario that you have to find a new home for your pet, please read through the rehoming solution and articles on this page before contacting the shelter.