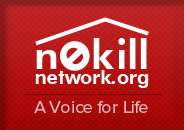 Chance's Haven Animal Rescue and Sanctuary (Gainesville)
Visit
Chance's Haven Animal Rescue and Sanctuary (Gainesville) >>
https://www.facebook.com/ChancesHaven/ (report broken link)
Chance's Haven is a 501c3 non profit animal rescue and animal sanctuary. Their rescues are not only dogs and cats, but a multitude of others, including wildlife.
Karen and Samantha Holland are a mother daughter team and the heart beat of the Haven. Between them they bring a love and knowledge of many species and a desire to educate as well as help.
Karen founded the Haven in 2011 and Samantha joined her in 2013 as co director. Samantha is pursuing her bachelors degree at UNT in ecology and specializing in reptiles and avian studies. Karen adds the lifelong love of wildlife, dogs and farm animals.
Together everyone gets that "CHANCE"
Founder, Karen Holland
Phone: 940-902-3756
E-mail:
[email protected]
Address:
384 Cr 163
Gainesville, TX 76240
Do you need to find a loving home for your pet?
No-kill shelters do wonderful work, but as a result, are often inundated with pet surrenders. In the unfortunate scenario that you have to find a new home for your pet, please read through the rehoming solution and articles on this page before contacting the shelter.