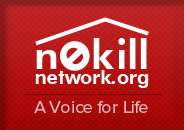 Blue Earth Nicollet County Humane Society (Mankato)
Visit
Blue Earth Nicollet County Humane Society (Mankato) >>
http://www.benchs.org (report broken link)
The Blue Earth Nicollet County Humane Society was established in 1977. Each year, BENCHS cares for hundreds of homeless, injured, abandoned, and abused animals. Staff can also provide guidance about pet behavior and training to develop informed and caring pet guardians.
BENCHS is a nonprofit organization and does not receive city funding or support from national animal welfare or humane associations. The shelter operates with limited paid staff, and relies on the generosity of donors and volunteers to maintain quality care for the pets it accepts and places.
Address:
1250 North River Drive
Mankato, MN 56001
Phone: 507-625-6373
[email protected]
Do you need to find a loving home for your pet?
No-kill shelters do wonderful work, but as a result, are often inundated with pet surrenders. In the unfortunate scenario that you have to find a new home for your pet, please read through the rehoming solution and articles on this page before contacting the shelter.