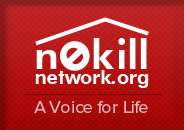 Paws for the Cause Feral Cat Rescue (Chesterfield)
Visit
Paws for the Cause Feral Cat Rescue (Chesterfield) >>
http://www.pawsforthecauseferalcatrescue.org (report broken link)
Address:
27223 Sparrow
Chesterfield MI 48051
Call Us: 586 804-7297
Email Us:
[email protected]
Paws For The Cause Feral Cat Rescue was founded in order to keep feral colonies in southeast Michigan safe and preserved while reducing the feral cat population. The rescue does this through TNR (trap, neuter, release). This process involves trapping the cats, getting them neutered, eartipped for identification and vaccinated for rabies, then releasing them back to their territory. This effort also involves providing shelter and food for the cats on a daily basis as well as educating the community on the benefits of TNR versus euthanasia of feral, unadoptable colonies. Paws For The Cause Feral Cat Rescue is a 501(c)(3) non-profit organization.
Do you need to find a loving home for your pet?
No-kill shelters do wonderful work, but as a result, are often inundated with pet surrenders. In the unfortunate scenario that you have to find a new home for your pet, please read through the rehoming solution and articles on this page before contacting the shelter.