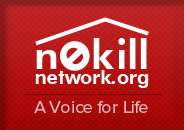 Madison Cat Project (formerly Dane County Friends of Ferals)
Visit
Madison Cat Project (formerly Dane County Friends of Ferals) >>
https://www.madisoncatproject.org/ (report broken link)
Madison Cat Project (formerly Dane County Friends of Ferals) was founded in 2001 and is a tax exempt 501(c)3 organization that receives no government funding. The mission of DCFoF is to establish a no-kill standard and to promote the value and well-being of Dane County's feral cats. To date, more than 4,000 feral cats have been rescued, housed, spayed and neutered, vaccinated and adopted to caregivers. The group is made up of 80 dedicated volunteers, a 30-hour-per-week veterinarian, a shelter manager, an organizational director and 6 board members committed to creating a better future for feral cats. In 2008, our first shelter, Sly's Place, was purchased. Along with providing daily care and medical treatment for feral and semiferal cats, DCFoF provides other services within Dane County including:
* Monthly same day in/out low cost and no cost spay and neuter surgery for feral cats and kittens throughout Dane County
* Weekly adoption fairs at MadCat Pet Supplies (Mineral Point) every Saturday from 12-3:30 pm
* Assists the public with out-of-control cat population
* Provides veterinary and emergency care to Dane County's cats
Address:
627 Post Road
Madison, WI 53711
Contact:
[email protected]
Do you need to find a loving home for your pet?
No-kill shelters do wonderful work, but as a result, are often inundated with pet surrenders. In the unfortunate scenario that you have to find a new home for your pet, please read through the rehoming solution and articles on this page before contacting the shelter.