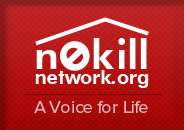 Associated Society or Animal Protection (A.S. or A.P.)
Visit
Associated Society or Animal Protection (A.S. or A.P.) >>
http://asapcatshelter.weebly.com/ (report broken link)
PO Box 101
Sparta, WI 54656

We are the local people of the Monroe County area who are concerned
about the welfare of the animals and are willing to do something about it.


Do you need to find a loving home for your pet?
No-kill shelters do wonderful work, but as a result, are often inundated with pet surrenders. In the unfortunate scenario that you have to find a new home for your pet, please read through the rehoming solution and articles on this page before contacting the shelter.